Become a Co-op Member Join Online Today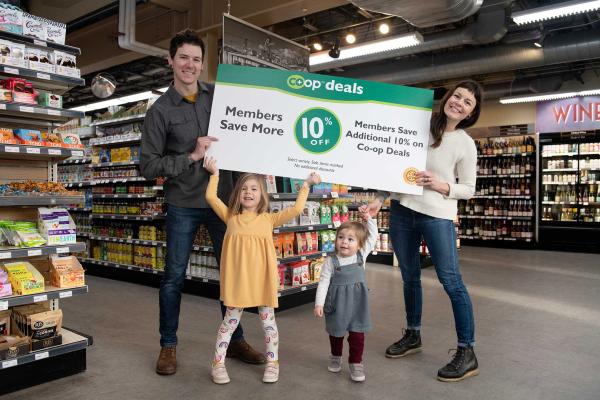 Welcome to Our Co-op
We aren't just named Community Food Co-op, we are owned by our community! The Bozeman Community Food Co-op has been serving the Gallatin Valley area as the only community-owned food market since our founding in 1979. We take that mission to heart.

It's because of you – our members – that we have been able to grow our community-oriented business from a small-scale operation to a proud staple of the community with over 40 years of service! With two locations, our member owners literally vote with their fork, or spoon for that matter, through the purchase of local, organic and Fair-Trade products.
This support also allows us to continue to do what we do best: Provide high quality organic and local food, support local farmers, practice sustainable business operations, provide an ethical (and fun!) workplace and give back to our community.