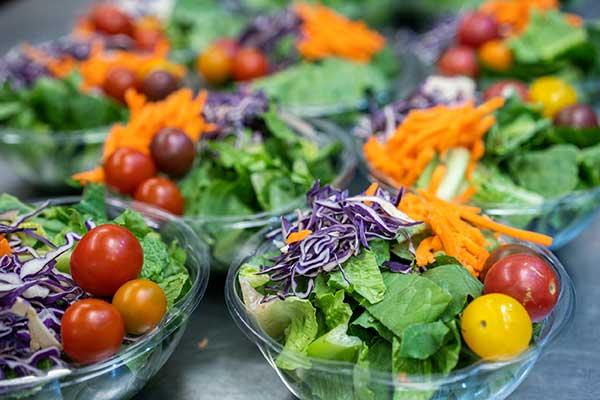 Local. Organic. Fresh.
Every day, our cooks prepare made-from-scratch cuisine right here at the Co-op, using local and organic ingredients.

We offer an array cuisine from around the world. Every day, find a wide selection of vegetarian, vegan and gluten-free options available in our Good-to-Go case.

Try Our:
At Co-op Downtown try our self-serve hot bar featuring made-from-scratch meals and a menu that changes daily Monday - Friday. For today's offerings, visit Daily Menus.
Both Locations have an extensive salad bar packed with fresh, local and organic ingredients.
Co-op Downtown has hot sandwiches on Co-op Bread (baked fresh in our bakery with organic Montana wheat).
Good-To-Go pizzas, deli salads, dips, sandwiches and wraps.
Our Ingredients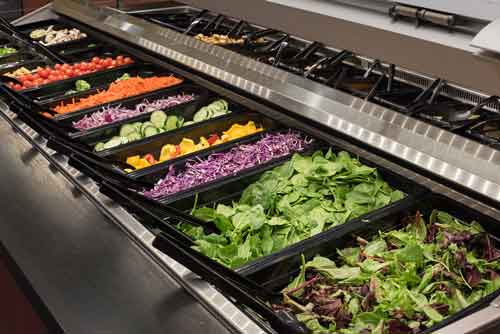 Here, we don't skimp on the ingredients. We use more than 70% local or organic products in our prepared foods, salad bar and baked goods each year.


Last year, that percentage equated to 499,847 pounds of local and organic food.


In our bakery, when a recipe calls for it, we always choose organic Montana-grown wheat flour and organic eggs and dairy.


The reason is simple. Local and organic food is the freshest, highest quality choice for both our bodies and the environment.


Plus, it just tastes better.