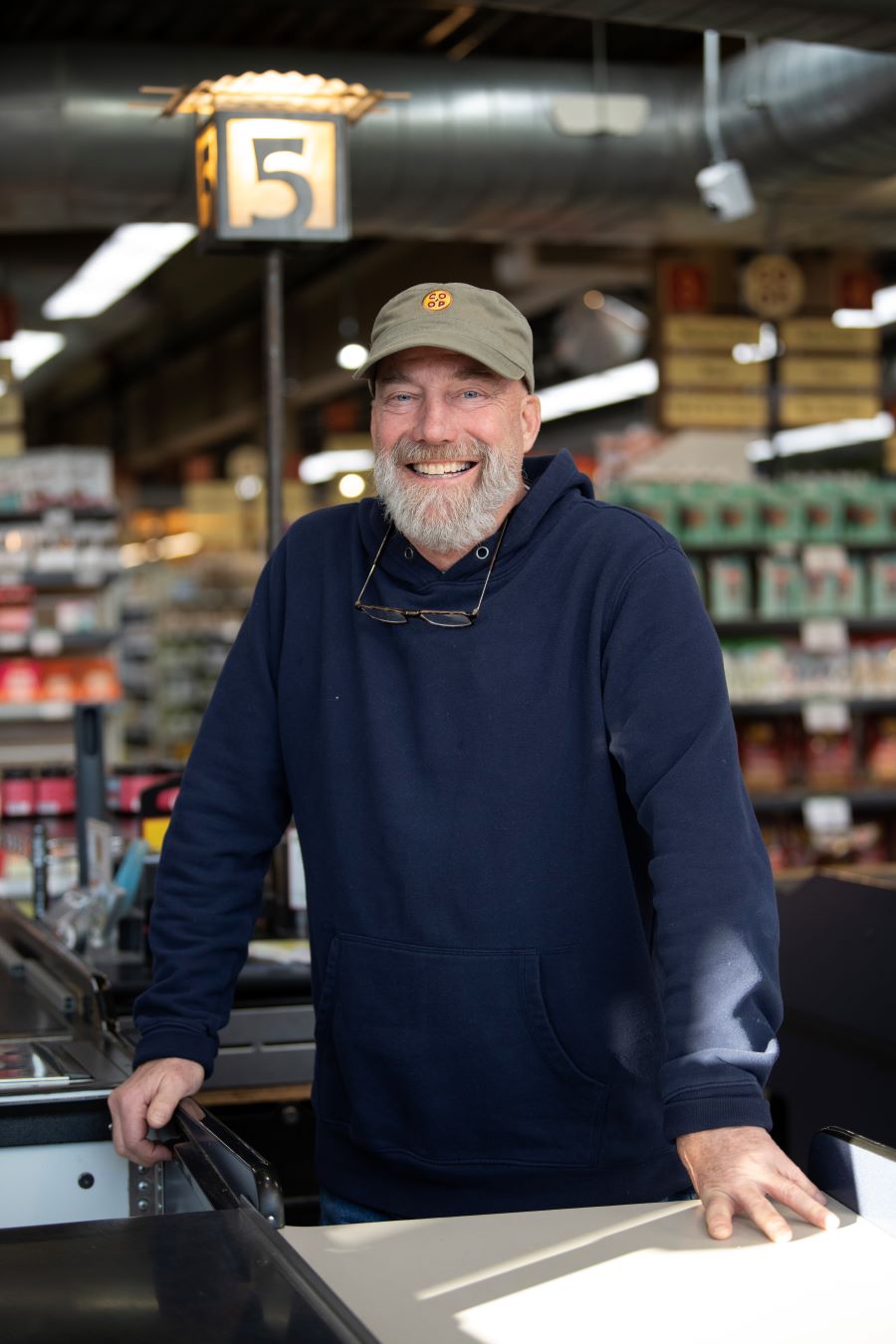 When Kelly first started at the Co-op he was one of three paid employees. His job? Ordering and receiving everything for the store and managing a team of 120 working members at our College Street location.

Throughout the years, Kelly has played a pivotal role in the Co-op's move to our West Main location, its subsequent remodels and expansions, as well as the opening of Co-op Downtown. His leadership has been integral to the transformation of the Co-op from a "little hippie store run by volunteers" to a full-scale community grocery store with more than 20,000 member owners and 200 employees.

His steadfast commitment to the Co-op's mission has allowed us to remain true to our values despite exponential growth and change. It is this legacy that will inspire and drive the next generation of Co-op leadership.
After 34 years of working at the Co-op, Kelly will hang up his apron and pass the torch on to a new General Manager in May 2023.

Kelly, the Board of Directors and the Management Team have been anticipating and planning for this change for the past two years to help insure a smooth transition. While sad to see Kelly leave his position, the hunt is on to find our next General Manager!

We are currently conducting a nationwide search and we look forward to introducing you to our next General Manager. We would like to thank Kelly for his countless contributions to our Co-op over the years. He will be greatly missed!