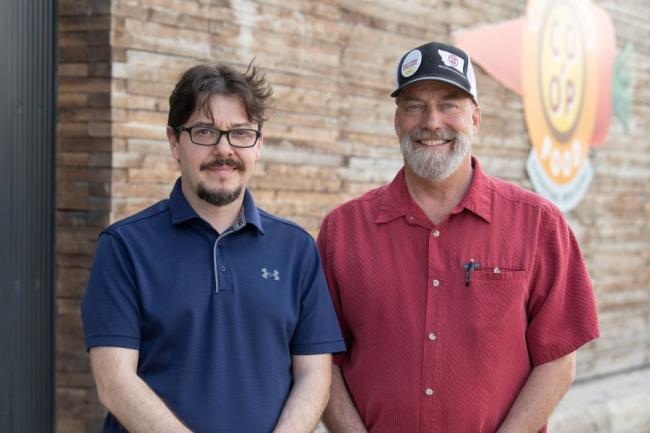 We would like to welcome Rory Sandoval as the Co-op's new general manager.

Rory replaces Kelly Dean Wiseman who is retiring after 34 years of leading our Co-op.
Rory first came to the Bozeman area with his family in 1988 and served most recently as chief operating officer for a multi-state restaurant chain, managing over 1,200 employees. He has more than 13 years of restaurant and business management experience and 16 years of culinary experience, including employment at Livingston's Rib & Chop House, Montana Ale Works and Chico Hot Springs.

"We believe Rory's long experience working for Bozeman-based businesses will be a tremendous asset for continuing our mission of developing community and furthering local food systems," says Co-op Board of Directors President, Cameron Hildreth.
Wiseman, who started working for the Co-op in 1988, retires at the end of May.
"Rory's depth of knowledge in food service is extremely impressive and fits very well with our prepared-food-centric model," says Kelly. "He will be a great resource going forward as our Co-op continues to grow."

"Food has the great power of uniting people," says Rory. "We come for the food and stay for the community. Looking forward to serving Bozeman through the Community Co-op for many years to come."