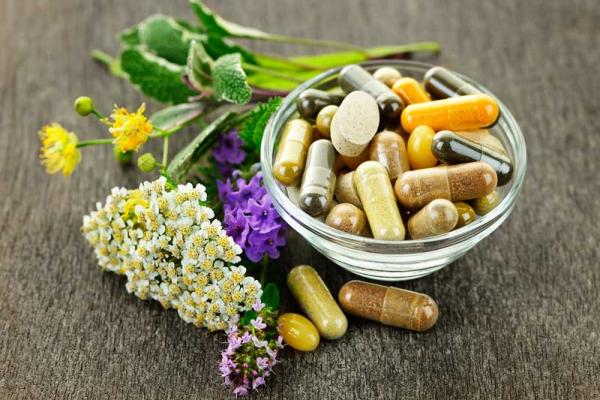 With winter in full swing and the holidays behind us, many of us are finding ourselves with a weakened immune system, if not a full-blown illness. Lots of us have traveled, overindulged in food and drink and germs are just waiting for a host.
On just about every public surface—and harboring on cell phones, remote controls and computer keypads among many other places in our homes—they prey on adults and especially love finding their way into children who just can't seem to keep their fingers out of their mouths and noses.
And just like that, we find ourselves in a full on battle against cold and flu season once again.
But alas, there is help out there in the form of powerful immune boosting supplements and homeopathic medicines to keep your immune system in fighting form or to fend off the dreaded germs as they attack.
Here are our top five recommendations for boosting the immune system.
Counter Attack
This Rainbow Light product, used by many co-op staffers, is a blend of 3,899 mg of "herbal strength for powerful immune system health," including vitamin C, zinc and three special herbal blends designed to attack a cold or the flu.
This formula is recommended at the first signs of illness and can be taken before traveling or as defense. It is a good product for those with allergies; it contains no gluten, soy, yeast, milk, eggs, nuts, fish or shellfish.
Wellness Formula
Source Naturals offers this combination of vitamins, minerals, herbs and antioxidants that work together to boost the immune system when it is distressed.
Another Co-op staff favorite, kept in the store's first aid kit for employees who are feeling as if they are starting to get something. Wellness Formula has been around for years and many of our customers swear by it.
Oscillocollinum
A homeopathic medicine, brought to us by Boiron, that is designed to fight flu symptoms, such as aches, chills, fever, fatigue and headache. Developed by two pharmacist brothers from France, this formula is said to reduce symptoms and possibly the duration of the flu.
Umcka Cold Care
This Nature's Way homeopathic medicine is said to fight cold symptoms and boost the immune system. It comes in many forms, such as liquid, supplement, hot drink, powder packs and even pop rocks for the kiddos. Try the hot drink, putting your face over it and breathe in the steam while waiting for it to cool.
My Community
Host Defense's blend of 17 powerful mushroom species that are known for immune system health. Many medicinal mushrooms are said to boost the immune system in different ways. Mushroom guru Paul Stamets developed this blend for regular immune health.
These products can typically be used in two different ways. Those who work in more high-risk germ factories, such as schools and doctors' offices, may want to take these on a regular basis, such as a few times a week, to keep the immune system in tip-top shape. Others tend to use these at the first sign of illness, right when that slight sore throat or stuffy nose shows itself.
Disclaimer: The Co-op and its staff cannot diagnose or give medical recommendations to our individual customers and this list should not be considered medical advice. For specific health-related inquiries, we encourage you to visit your licensed health care provider. If you are pregnant or breastfeeding, always consult a doctor before taking any supplements, including those listed above.