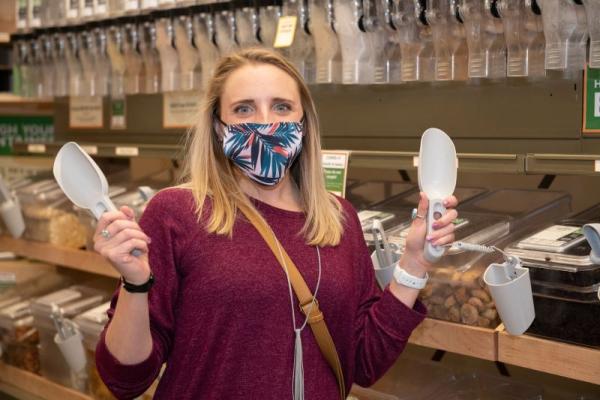 Bulk Bins Return
We're bringing back bulk bins with scoops!
After temporarily removing them due to COVID-19, bulk bins are making their grand return. Instead of pre-packaged bulk foods, we're getting back to the way bulk shopping used to be.
Scoop as much (or as little) bulk foods into your reusable container as you like.
Waste less! Bring your own container from home and save 10 cents/each.